Batch Refinery
KMEC is an expert in Batch Refinery of Edible Palm Oil Refinery Plant. We are a highly advanced company that devotes ourselves to development of both small and large oil pressing company .We are located in the new High Technology Industrialization Zone in Henan , China , which is superior in its geographical location and is convenient for the transportation. Our company has built our own R&D center and maintains relationships with many other R&D units and higher institutes. After years of development, we have formed a comprehensive business pattern for project-design, new-product research, machinery manufacturing, installation and debugging, technical training and after-sales service.
Batch Refinery of Edible Palm Oil Refinery Plant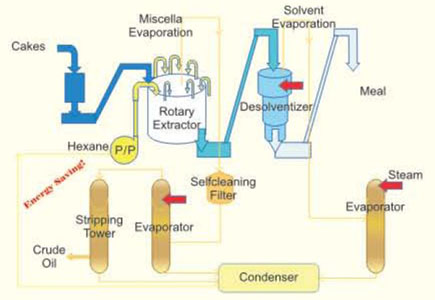 General Flowchart of Batch Refinery
The batch systems work directly on successive loads of boiled fruit to extract oil in one operation for clarification. The 'wet' method uses a vertical digester with a perforated bottom plate to pound a batch of fruit and then flush out the oil and other non-oil solids from the mashed pulp with hot water. The direct screw-press is designed to pound a batch of boiled fruit in the entry section of the machine while exerting pressure on the mashed pulp in another section to expel the palm oil in one operation.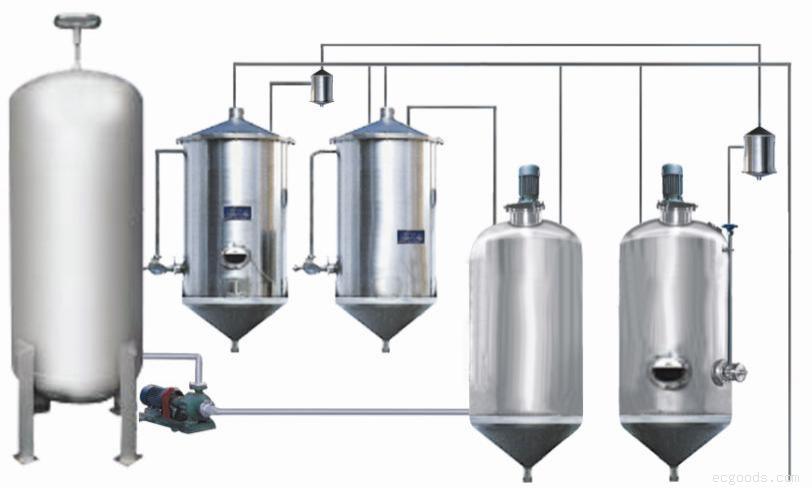 Batch Refinery
The advantage of the wet system is that it is simple and completely leaches all oil and non-oily solid substances that can be carried in the fluid stream out of the digested mash to give clean and separated nuts and fibre. The aqueous effluent from the vertical digester goes directly to the clarification stage of processing. The amount of water needed to flush the pulp is normally the same as that required for diluting the viscous oil that comes from the mechanical press in preparation for clarification. An inexperienced operator may use too much hot water to leach out the oil and thus consume unnecessary wood fuel.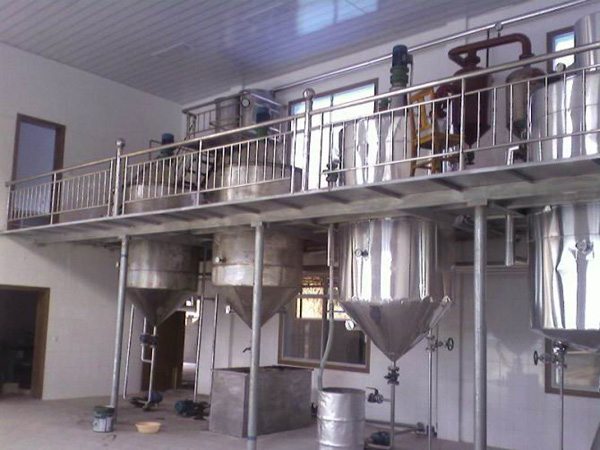 Batch Refinery of Edible Palm Oil Refinery Plant
The 'wet' method yield of palm oil is severely reduced when the wash water is cold. In the course of digesting the fruit mash, in the presence of water, there is increased tendency to form an oil/water emulsion that is difficult to separate from the fibre mass. The emulsified oil loss in the fibre can be substantial if care is not taken to ensure full loading of the digester. Vertical flushing digesters, requiring loading and discharging of a specific amount of material, can thus only be used in a batch operation.
Anytime you are interested in our
Batch Refinery
, contact us without hesitation, we are always ready to give you the best service!
Products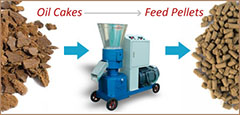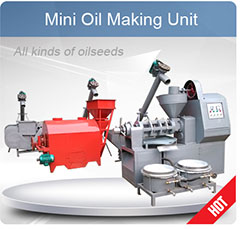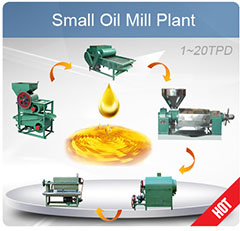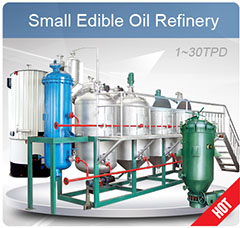 Projects
Recent Posts