Corn Oil Processing Machinery
Corn oil processing is one of the most popular seed processing in the entire oil mill plants. Seed processing plant including corn oil plant,peanut oil plant, sunflower oil plant etc.
Corn Oil Processing Machinery
The ZX-130 corn oil processing machinery is characterized by the advanced rational design, easy to operate and repair, excellent in popularizing, and owns some national patents. The superior technical and quality requirements of the corn oil processing machinery are above the national standers. This corn oil processing machinery is capable of processing rapeseed, jatrophat, soybean, sesame, cottonseed, linseed, sunflower, tung tree seed, camellia and etc. the grainy seeds of the oil plants.
Main Technical Data of Corn Oil Processing Machinery
Corn Oil Processing
| | | | |
| --- | --- | --- | --- |
| Capacity (P/D) | Power (KW) | Weight (KG) | Size (MM) |
| 420-500 | 18.5 | 820 | 2010*800*1380 |
Corn oil processing usually including the steps of cracking corn grain having a total oil content of from about 3% by weight to about 30% by weight and extracting a corn oil from the cracked corn grain. The corn oil is useful for making nutritionally enhanced edible oil or cooking oil, lubricants, biodiesel, fuel, cosmetics and oil-based or oil-containing chemical products. The extracted corn meal is useful for making enhanced animal feed rations, snack food, blended food products, cosmetics, and fermentation broth additive.
Products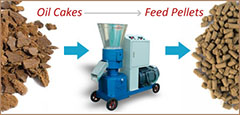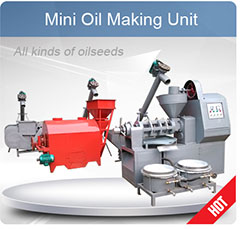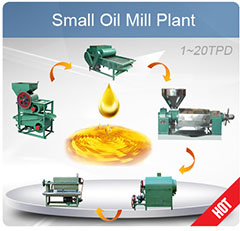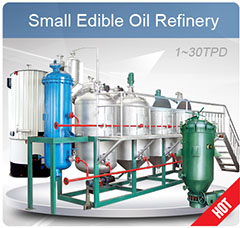 Projects
Recent Posts