Oilseed Processing for Small Scale Producers
There are many varieties of seeds and nuts that can produce oils for food, nutraceuticals, skincare products, aromatherapies, fuels and industrial lubricants. This publication describes the basic processes involved in oil processing including seed cleaning, extraction, clarification, packaging and storage.
Oils include olive, sesame, sunflower, grape seed, canola, apricot kernel, coconut, hazelnut, peanut, pumpkin and walnut oils. Advertisements for these culinary oils tout their health benefits and unique flavors. Some of these plant-derived oils can be used to make soap, body and hair oils, detergents and paints. Some can also be used to make industrial lubricants. A wide range of oilseeds and other oil-producing plants are high-quality feedstocks for biodiesel. Oilseed processing expands the use of crops such as sunflowers and brings value to grape seeds, which are usually waste products.
Most oil processing in the United States is done on a large industrial scale. Small-scale oil extraction is more commonplace in other parts of the world. As a result, many of the useful resource materials and much of the appropriate-scale machinery come from other countries. However, interest in small- to intermediate-scale oilseed processing on the part of farmers and others in the United States grew dramatically in the past five years. This publication describes the basic processes of oilseed production, with extensive sources for additional information and equipment.
Seed Processing Process
1.Determine which oil-containing seed you would like to process and harvest. This link provides a list of seeds, nuts and kernels containing oil for extraction. There is also a number of links to websites for particular seed types at the bottom of this page.
2. If storage is necessary, dry material must be stored so that it remains dry. Do not store in a moist or humid environment.
3. Materials must be cleaned removing stones, sand, dirt, and spoiled seeds. This can be done by screening and washing. The previous link is to a website which explains the importance of cleaning the seeds in preparation for oil extraction. The seeds are sometimes cleaned before storage, and in this case they must be dried after cleaning in order to prevent molding during storage.
4. Remove husk or seed coat and separate seeds from chaff. If removal cannot be done by hand, grinding the seed is an option. This links to a website describing the various methods used for seed coat removal depending on the seed being extracted for oil.
5. Heating the seed is an option, but not necessary, although it increases efficiency of extraction and protein availability. The previous link is to a website which explains the benefits of heating the seeds before extraction.
6. Extract oil mechanically with an oil press, expeller, or a wooden mortar and pestle. There are many different types of extractors. This links to a website with examples of extractors and includes contacts for companies that manufacture them. There are also different types of presses. This links to a website showing different examples of presses depending on the yield of oil desired and the seed type.
Products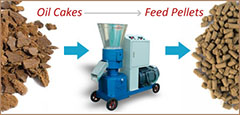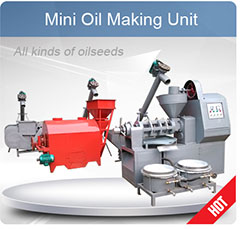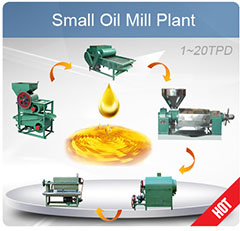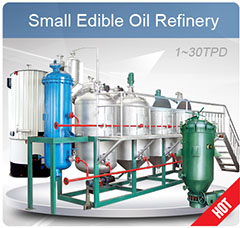 Projects
Recent Posts