Solvent Extraction
Solvent extraction
refers to the process of extracting oil from oil bearing materials by means of solvent. Solvent always use a petroleum by-product, usually Hexane.
Solvent extraction plant
, however, is one of the most important oil plants in the entire
oilseed processing
.
Solvent Extraction Plant
The solvent extraction plant is part of
vegetable oil processing
plant which is designed to extract oil directly from oil seed containing less than 20% oil like soyabean fter flaking or it extracts oils from prepressed or fully pressed cake of seeds containing more than 20% oil like sunflower, peanuts, cotton seed, palm kernel, canola, copra, castor and variety of other materials.
In order to meet different clients' requirement on different solvent extraction plants, we established a large scope of solvent extraction equipments with capacity from 300kg to 100MT. The oil grade after refined can reach to Grade 1, Grade 2, Grade 3 & Grade 4 Oil etc.
There're two refining technologies in
oil refinery plant
, one is batch, the other is continuous. Normally we adopt batch type when the capacity is less than 20MTPD, otherwise, we adopt semi-continuous or continuous technology.
The latest oil refining equipment consists of many single units and has the heating system itself which save energy without using boiler. This equipment occupies less area and funds, furthermore, it has more functions and can be used to produce Grade 1, Grade 2, Grade 3 & Grade 4 Oil etc..It's an ideal equipment for clients.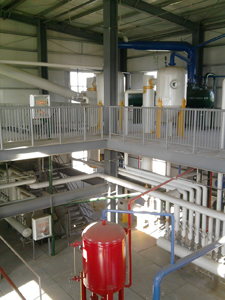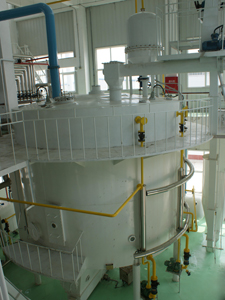 Solvent Extraction Process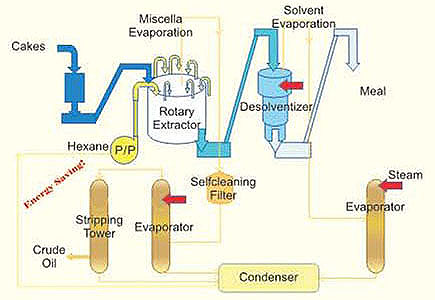 Solvent Extraction Plants
Preparation of seeds for extraction which includes pre-pressing for high oil content seeds.
Extraction of oil from the prepared material with the aid of food grade solvent.
Desolventising-toasting of the de-oiled seed /meal- often combined with drying and cooling of the said meal.
Distillation, to remove the solvent from the extracted oil.
Recovery of solvent, which is reused again and again at extractor level.
With years' pratical experience,We have become the leading solvent extraction plant and other complete oil mill plants.We sale premium quality oil extraction machine and other related oil extraction equipment. We design and install complete solvent extraction plants for various oilseeds. With state-of-the-art thchnology of solvent extraction, a team of experienced professionals, and skilled labour, we ensure only superior quality products are provided to our clients at most competitive prices. If you are interested in our solvent extraction plant or other oil mill plants, please contact us in the following form, we are always at your service1
Related Products
Products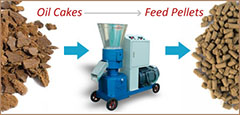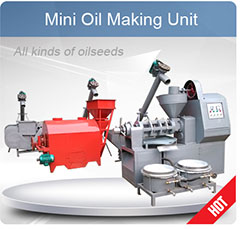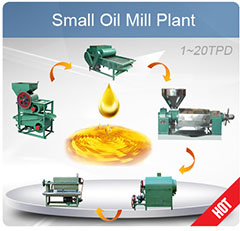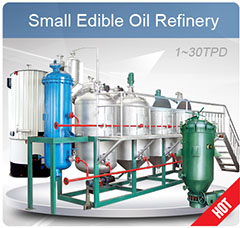 Projects
Recent Posts
Total 1 Page 5Records