edible oil production
With years' experience in the field of oil production since 1990, we've gained a lot of experience in edible oil production. We spealzed in designing, manufacturing and supplying complete edible oil plant for customers.
Edible Oil Production
Edible oil production is quite a complicated process. Firstly, crude oil is received in from the yard tank to the day tank where it is treated with phos- phoric acid. The phosphoric acid acts as a flocculent to generate solids. Caustic is added to neutralize the phosphoric acid and to cause saponification (soap). The soap stock is fed of F to soap stock processing and the oil is put into scale tanks for weighing and storage. From the scale tank it is sent to bleaching where bleaching clay is added to remove color. The decolorized oil is put through a plate and frame filter to pull out bleaching clay and from there goes to the clean oil product tank. From the product tank it goes to Hydrogenation where hydro- gen is added to form a saturated hydrocar- bon molecule which causes the oil to so- lidify . It then goes through post bleaching be blended with other lower grade oil. After deodorizing, it is separated into vegetable oil, margarine oil, and shortening oil.
KMEC is a Company based in China, an exporter of engineering machinery such as oil mill machinery complete oil mill plants. We are capable of supplying varied oil processing machinery as per the drawings, design & full specifications of the customer. We are specialist in edible oil production. We are always at your service!
Products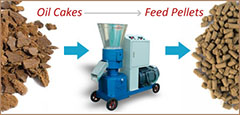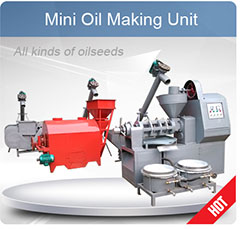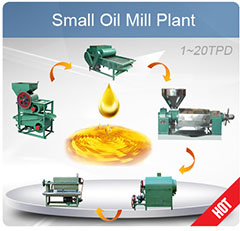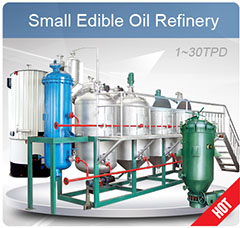 Projects
Recent Posts