mini soya oil making unit
We can offer oil processing units form different capacities, we can supply mini soya oil making unit from 1TPD to 10 TPD, the capacity of solvent extraction plant, however, ranges from 30TPD to 500TPD, we can also offer oil refinery plant ranges from 1TPD to 5TPD, 5TPD to 500TPD accorsing to customers' need.
Commercial soybean oil making is a complex process. Generally there are two ways to process oil from soya beans, the traditional method for soybean oil making is a mechanical process using screw presses and the mechanical production method will get oil out by means of extraction with solvents. The most commonly used solvent is hexane, a petroleum derivative. However, the chemical way og soya oil making is usually used to process soya oil on a large scale.
Mini Soya Oil Making Units
The primary steps in the mini soya oil making unit are as follows:
Preparation/cleaning of the soya beans
Extraction of the soya bean oil
Purification/refining of the extracted oil

Mini Soya Oil Making Unit -Oil Extraction
This small press unit is fully adopted mechanical driven which connects a series small oil processing equipment together to realize continuous oil extraction with easier operation and higher rate of oil yield. This unit is comprise of elevator, cooker and automatic oil expeller, it is a mini soya oil extraction machine.
Mini Soya Oil Making Unit -Oil Refinery
The mini type oil making unit is quite suitable for small capacity, 1TPD to 20TPD, which contains Degumming, Neutralizing, Decolorization and Deodorization section.

4 Great Merits of Mini Soya Oil Making Unit
Wide application for various vegetable oil, even animal oil, fish oil, etc.
Low investment but with compelte function of refining process.
Less land request with light weight and can be movable.
Easy installation and Safe Operation.

Mini Edible Oil Refinery Plant
Contact us for further info about soya oil processing, we can always offer customized mini soya oil making units! Welcome to email us!
Products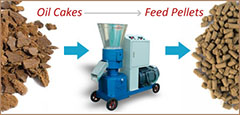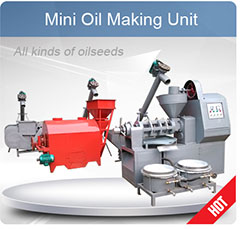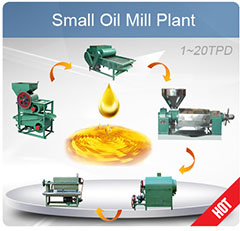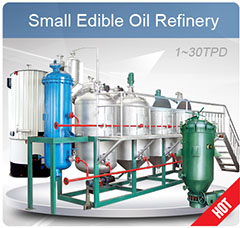 Projects
Recent Posts