Oilseed Cleaning and Selecting
Oilseed cleaning and selecting is of great importance in the oilseed pretreatment process and later procedures. Generally speaking, oilseed cleaning can not only reduce the wear and tear of the oil processing machinery but also enhance oil yield as well meal quality.
Unavoidably the raw material we gathered including a lot f impurities like straw, mud, sand, stone even iron which may damage the oilseed claning equipment in the cleaning and separating process. Chaff left in the seed absorbs oil and prevents it from being expelled by the oil pressing machines. Sand in the seed will lead to wear, and stones within the feed can damage screws of the machinery. Moreover, Impurities will absolutely become oil meal(cake) with absorbing a certain amount of oil in it, thus reduce the oil yield rate. Besides, too much impurities mixed in the pressed oil will influence the quality both of the oil and the meal.
Oilseed Cleaning Equipment
There are a great number of impurities in oil bearing materials. Choosing oilseed cleaning equipment should be according to the oil seeds you are going to process as well as impurities in the seeds. Simple equipment, process short, high cleaning efficiency are the aim of oilseed cleaning and selecting.
Oilseed Cleaning Equipment – TQLZ Vibrating Sieve
TQLZ series vibrating sieve is one of the most used oilseed cleaning equipment which is vastly used in separation of impurities in pretreatment processing of oil engineering. Seeds are properly cleaned into seed cleaner to remove unwanted material like dust, leafs, steins etc. Then the seed is subjected to destoner to remove various sizes of stones / sand. This removal of unwanted material increases the life of machines & reduces the down time.
Features of the TQLZ Vibrating Sieve
Driven by double motors (Motors are branded CE certified)
Different density in sieve frames
Reciprocating vibrating from different angles, directions and with varied amplitude
Unique design according to customers' special requirements
Apart from impurities removal, it can be used as classifer for middle products or finished products


Oilseed Cleaning Equipment - Cyclone Separator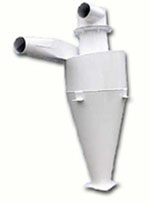 The other machinery used in the oilseed cleaning and selecting is the cyclone separator. The major function is to remove the solid type particles or liquid particles contained in the air of the conveyor media to acheive solid/liquid/air separation so as to assure normal operation of pipe or equipment. It can remove ≥10μm solid particles by 99% efficiency under designed pressure and air amount. And if with 15% diviation, the efficiency will be about 97%.



Oilseed Cleaning Equipment - TQSF Gravity Stoner
Gravity stoner or destoner is another common used oilseed cleaning equipment. TQSF gravity stoner is an advanced new generation of separation machine vastly used in oilseed cleaning and selecting. It is composed of two screen layers. The upper layer can remove light matters and the lower layer is used to separate heavy matters like glass blocks, stones, and metals.
Features of the TQSF Gravity Stoner
advanced and stable technology
reliable working capacity
higher removal alibity
the screens are easy to clean
easy operation and maintainance
longer working life
Oilseed Cleaning Equipment - TCXT Magnetic Cleaner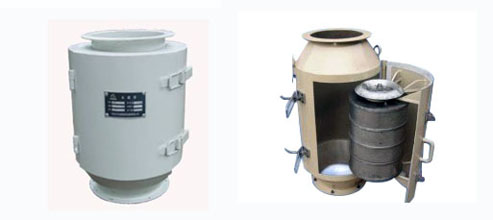 TCXT series non power magnetic separation machine is mostly used to removemetal impurities in materials. The magnetic raw material is high density magnetic materials, the body of this oilseed cleaning equipment is fully stainless steel made. Compact structure, high efficiency, land saving, non power needed.
You are welcome to sent enquiries about the oilseed cleaning and selecting process as well as related oilseed cleaning equipment. We are always at your service!
Products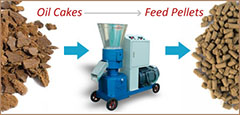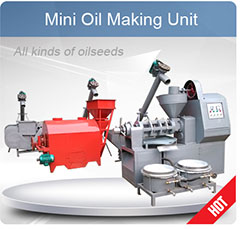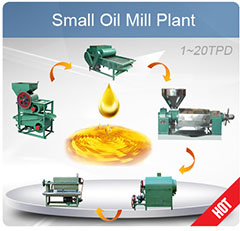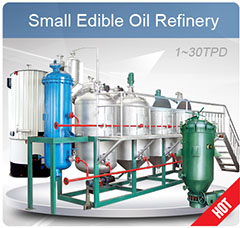 Projects
Recent Posts