PREMIEROIL MILL MACHINERY MANUFACTURER AND EXPORTER

We finish all our projects to the exact specifications required by our customers. We are your reliable supplier of oil mill machinery.

OIL MILL LEADER SINCE 1990

We are an ISO9001 certified company with years' pratical experience mainly dealing in oil mill machinery, oil extraction machinery,oil milling machinery and other related equipment.

SPECIALIST IN THE OIL AND FAT INDUSTRY

Our international business partners can depend on our solid reputation, which includes team work, high quality products, and great customer service.

QUALITY AND SERVICE GUARANTEED

Great service, high quality, competitive prices and timely delivery are our business concept.
Complete
Oil Mill Machinery
for Total Solution!

We meet the demands of virtually every application in the vegetable oil processing industries. With premium quality oil mill machinery, oil extraction machines and professional processing systems & technologies in the field of vegetable oil extraction and refineries, you can depend on our equipment and expertise to help you hulling, crushing, conditioning, flaking, cooking, extruding, expelling, extracting, degumming, neutralizing...

More >>
Assured Performance Through Superior Processing Systems & Technologies
Being one of the leading supplier of oil mill machinery, solvent extraction plant, vegetable oil refining plant in China, oil manufacturing companies across the globe choose KMEC as their business partner. Established in 1990, Henan Kingman Mechanical & Electrical Complete Plant Co., Ltd. (KMEC) specialized in the manufacture and export of turnkey engineering plants and related oil extraction machineries. Our engineered approach to reliable system design makes life easier for the oil processing professionals who desire increased capacity, lower steam/utility usage and improved finish product quality...
Click here to read more about KMEC >>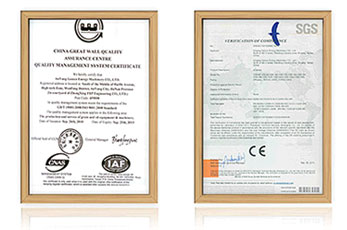 Variety of Vegetable Seeds and Nuts Aailable to Meet Your Oil Making Needs
Vegetable Oil Refining Process & Technology
Vegetable oils are obtained from a variety of oil bearing seeds, grains and nuts, such as soyeans, sunflower seeds, corn (maize), rape seeds, peanut (groundnut) kernels, coconut, palm kernels, canola, safflower, castor, mustard etc.
Vegetable oil refining is necessary for vegetable oils & fats so they can be used for cooking and frying foods. Usually there are two ways of refining vegetable oil, they are Physical Refining & Chemical Refining. Physical refining means removal of gum in oil during process of degumming in special method and removing FFA in process of deodorizing by steam. Chemical refining, however, means removing FFA in a chemical way (acid-base neutralization). Gum and soap foot produced is separated by centrifuges. Vegetable oil refining process usually includes the following sections: Degumming, Neutralization, Bleaching, Deodorization and Dewaxing
Degumming
Neutralization
bleaching
deodorization
dewaxing
Projets of Vegetable Oil Extraction and Refining
Previous
Next