Coconut Oil Plant
The coconut oil plant was formulated and appraised as a major undertaking under the Third Development Plan (1975-1979). It is part of the effort to develop the potential for processing indigenous raw materials to augment foreign exchange earnings and contribute to the national economy.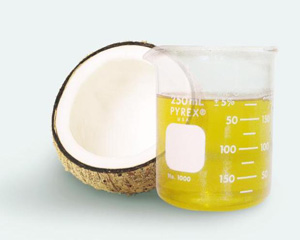 Coconut oil is an important cooking medium in Southern parts of the country especially in Kerala State. Besides, the oil has varied industrial applications. It is used in the manufacture of toilet soaps, laundry soaps, surface active agents and detergents, hair tonics, cosmetics, etc. It is used throughout the country as a hair oil as it helps growth of the hair. As a massage oil it has a cooling effect on the body. Owing to these qualities coconut oil has a potential market in the country. Since the price of coconut oil in the international market is very much lower than the domestic price, the quality and attractiveness of consumer packs are important factors to compete in the world market. While the demand for coconut oil for cooking purpose is elastic, its demand as hair oil is inelastic.
Process of Coconut Oil Plant
Well dried copra with a moisture content not exceeding 6 per cent is cleaned well from any foreign matter. It is then cut into small chips in a copra cutter. The chips are fed into steam jacketed kettles and cooked mildly at a temperature of 70oC for 30 minutes. After proper cooking, the cooked material is fed into the expeller continuously and pressed twice. The combined oil from the first and the second pressing is collected in a tank provided separately. Then falls into oil refinery plant. This oil is filtered by means of a filter press and stored in MS tanks. Bulk packaging is done in tin containers. HDPE containers and polymeric nylon barrier pouches are used for small consumer packings. The quality of copra is related to the quality of coconut oil.
The oil cake obtained as a by-product will find a ready market as a cattle feed and in the manufacture of mixed cattle feeds or as a raw material for the extraction of remaining oil by solvent extraction method.
Products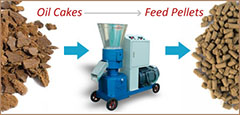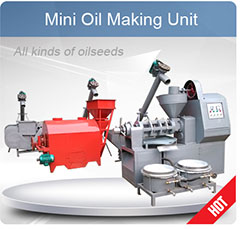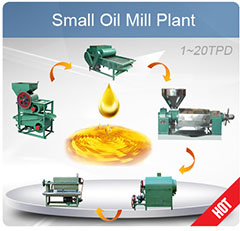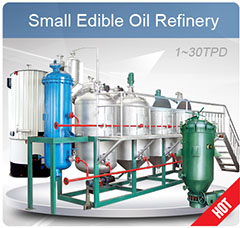 Projects
Recent Posts