rice bran oil project
Do you want to make the edible rice bran oil at home from using your milled rice waste? If the answer is "Yes". Congratulations.You get the right page you need. Henan Kingman Mechanical & Electrical Complete Plant Co., Ltd. (KMEC) deals principally in designing, manufacturing , exporting
rice bran oil project
and related oil processing equipment. We also provide professional customized other edible oilseed oil pressing mill and a variety of oilseed processing services. (Related Equipment: )
Rice bran is by-product obtained during rice milling operation. This is golden reddish cuticle obtained after removal of the husk and during polishing of the rice.
Rice Bran and Its Structure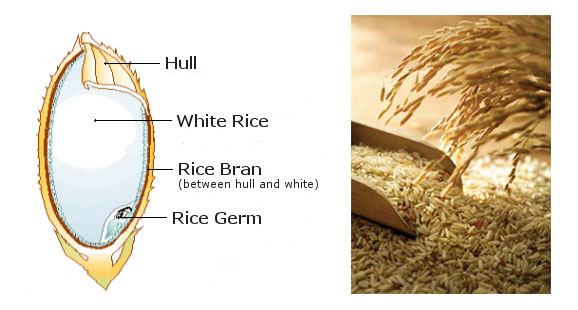 Firstly of all let's have a simple understanding of what is rice bran oil and the benifit of this kind of oil. Rice bran oil (also known as rice bran extract) is the oil extracted from the germ and inner husk of rice. A medically significant component of rice bran oil is the antioxidant γ-oryzanol which was shown in Japan to be effective in relieving hot flashes and other symptoms ofmenopause. Literature review shows rice bran oil and its active constituents improve blood cholesterol by reducing total plasma cholesterol and triglycerides, and increasing the proportion of HDL cholesterol. Studies have shown the antioxidant stability in rice bran oil remains almost constant even when heated at frying temperatures. The oxidative stability of rice bran oil was equivalent to or better than soybean, corn, canola, cottonseed, and safflower oil in a model system that simulated deep frying conditions. By weight, rice bran has 17% oil content. After the refining process, the refined rice bran oil weighs only 12% of the rice bran raw material. (Read more about
set up rice bran oil manufacturing plant
>>)
Manufacturing Process of Rice Bran Oil Project:
Generally speaking rice bran oil can be extracted by chemical solvents, or pressed directly from rice bran. Here we recommend small capacity rice bran oil projects can choose expelling pressing method, while large capacity take the solvent making technique. We have to mention that hot extraction method which would get more oil yield and purer edible oil than the cold pressing method. When refers to rice bran oil production, the following three processing steps can not be ignored, they are raw material preparation, rice bran oil extraction and crude oil refining.

Rice Bran Raw Material Preparation
: Like other oil bearing materials, before
making oil from rice husk
, these raw materials should have been fully prepared. Rice bran is first screened and then heated by steam at temperature higher than 100 degrees Celsius to stop Lipase hydrolysis in rice bran prior to extraction.
Rice Bran Oil Extraction
: You can extract the crude rice bran oil either by mechanical method with oil presses or by chemical method with solvent. After proper preparation, the bran is fully stabilized and sent to an extraction area where oil is removed, yielding two products,a high quality crude rice bran oil and defatted rice bran.
Rice Bran Oil Refining
: Crude rice bran oil is further processed by refining, which removes the majority of free fatty acids and provides an oil with minimal processing suitable for a variety of animal or agricultural applications. Edible oil bleaching typically leaves minor flavor and odor compounds that must be removed by steam distillation before packaging; however those customers that require de-waxed oil have their oil go through a de-waxing process before distillation.
Steam distillation is the final step in the edible oil process and it is here that any off flavors and residual free fatty acids left in the oil are removed. Once the oil has been fully processed, it is ready for packaging into retail bottles, food service pails or bulk drums. Click here to see the equipment for 10-20TPD
Small Scale Oil Refinery
>>
Rice Bran Oil Project:
At KMEC, we offer best solution to all of our client
rice bran oil mill project
. With stringent quality measures, we assure to deliver the best and perfect
rice bran oil production and refinery machinery
. Our products are highly durable and cost-effective for the extraction of both edible and non-edible oil. They ensure higher production output without any interval. Design is such that the oil extraction plant is easy to handle and that nearly all oilseeds and nuts may be processed. The production capacity of the expeller varies from 3 tons to 100 tons per day.
Rice Bran Oil Extraction Worhshop View
:
Rice Bran Oil Refining Worhshop View:
Products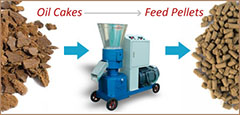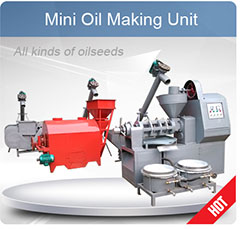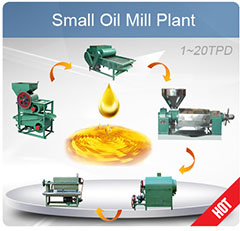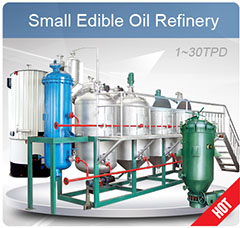 Projects
Recent Posts