Oil Mill Machines
Oil is actually a valuable product with universal demand, the possible income from oil solvent extraction plant is therefore often enough to warrant the expensive cost to start a small-scale edible oil milling business. Oil is extracted from numerous fruits, seeds and nuts to be used in cooking or being an compound in other foods including baked or fried goods. In this process, oil mill machines /oil milling machinery are significantly necessary.
Integrated Oil Mill Machines
The integrated Vegetable/ Edible oil mill machines are advance model from the oil press which including motor, vacuum filter, heater and electric control cabinet. The assistant part might help the oil press with higher output. The function of the vacuum oil filter is used to filtrate the crude oil whichis released from oil press. It is the best option for customers.
Large Scale Oil Mill Machines
These are oil plants with big capacity, high oil output, low oil residual, light processed fats color, good quality, rich nutrient. Large scale oil milling machinery means oil processing plants with big capacity. They usually are put into a pair of kinds: The first is hot processing including steam cooker and oil press. The steam cooker may be used for oilseeds pretreatment before pressing. The second is the cold processing. The benefit of this kind of machine is lower temperature when press the seeds. It's about 80 degree, that may protect the nutrition element in the oil.
Oil Milling Machinery With Electrical Heater
YZS series and YZL series are all created to this specific product. It includes electrical heating pipe and control cabinet. The power of heating pipe is 1.5kw. Usually, when press the oilseeds, the oil press need be grinded first using raw material, in order to make the pressing temperature of chamber reach 80-120 degrees. Then the oil is released. When there is absolutely no heat, it will take about half an hour to help make the temperatureget to the appointed temperature. But this type of heated oil press only needs 5 minutes. In addition, the heater is additionally useful for raising oil output. Specifically lower oil-bearing oilseeds, such as soybean, cotton seeds.
Products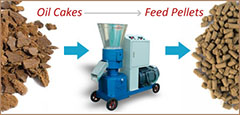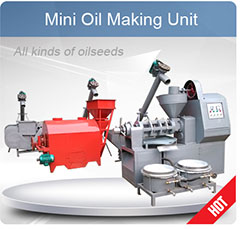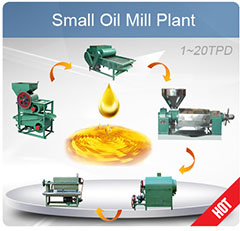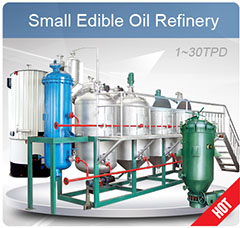 Projects
Recent Posts