Oil Processing Process
Oil Processing Process
Generally speaking, there are three main processes you should follow in the entire oil processing plant.They are oilseed pretreatment,Oil extraction,oil refining as well.The detailed oil processing process are as follows:
Oilseed Pretreatment: Oilseed pretreatment begins with heating, dehulling, and chopping or grinding by a series of seed cleaning equipment. The processes of chopping or grinding is done to break the walls of the cells and make the oil free for easy penetration of solvents into the cells. For this purpose, rolling or flaking is also used but these processes are not enough to get the desired results for that reason oil extraction becomes necessary.
Oil Extraction:The next step of oil processing process is to extract oil from oilseeds. The main objective of this process is to develop a clean crude oil product. The extraction is done by mechanically pressing or by mixing with different gasoline-like solvents like heptane and hexane. As oil is highly flammable, so the process of chemical extraction is not recommended. Oil, which is designated for further refining passes through additional processing procedures. Here the mashing and cooking (up to 2 hours) processes take place. The cooking time completely depends on the type of seeds being used.
After this, the mechanically pressed seeds go through extra heating in the "auger" process. In this process, the average temperature is around 120°C (248°F) and the higher valves of temperatures & pressures produces more oil. However, at the previously mentioned temperature, the oil has additional 100 timer faster reaction rate with oxygen more than 100 times faster, as compared to that at room temperature. There have been some cases, in which the oil acquired after mechanical pressing is filtered and sold as an unrefined oil. But in larger number of cases, the oil further undergoes the refining process.
Oil Refining: The next steps of oil processing are: Degumming, Bleaching, Deoderization and Hydrogenation.
In Switzerland, cold pressed is defined as those oils which have not exceeded temperatures of 50°C (122°F) from seed to bottle. In North America, there is no such specification. Cold pressed oils are more intense in taste and color than refined oils, containing 25-50% more Vitamin E, 45% more beta-sitosterols, and significantly lower levels of trans-fatty acids than refined oils. Unrefining also preserves the essential fatty acids. These oils are usually made from organic seeds since non-organic seeds contain high levels of pesticide residues, which are only partially removed from refined oils The reliable cold-pressed oils are usually sold in health food stores and are to be kept refrigerated.
Products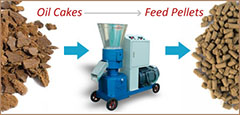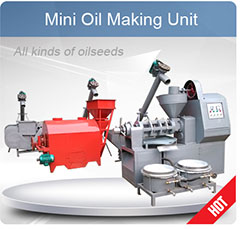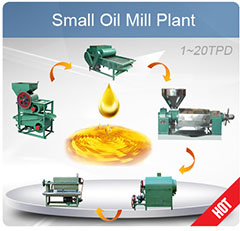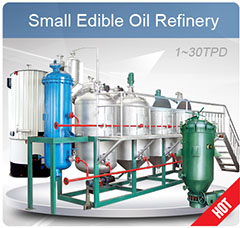 Projects
Recent Posts