Soybean Oil Making Plant
Soybean Oil Making Plant
Recently soybean oil making plant is very popular in todays' market. From one of our enquiries we found that soybean oil making plants and relating soybean oil making machines are in high demand. One of customers who owns a trading company dealing in oil mill machinery said that their customers are highly interested to buying soybean oil making plants. His customers are mainly looking to buy medium range capacity machines.
Soybean Oil Making Plant Worshop View
Features of Soybean Oil Making Machines
The soybean oil making machines are one of the most important pieces of equipment in the soybean oil making plant which can extract vegetable oil from different oil materials. Including peanuts, black seeds, cumin, press rape, beans cotton seeds ,sesame, olive, sunflower, cotton seeds, tee seeds, coconuts ,cocoa, grass seeds corn pummels etc. It has multiple functions, including screw soybean oil making machine , electrical element for heating chamber , and vacuum filter for clearing oil . Before pressing some parts of the press such as the press chamber, press screw, and press ring will be pre-heated. During pressing, the press can filter the oil in due time. Only this machine can give the user better edible oil.
Soybean oil making machines can save labor and save cost : 1 or 2 people can finish the production.
Soybean oil making machines are widely used to press various kinds of oil materials.
Different oil materials have different oil yielding.
Including screw oil press, eletrical element for heating chamber, and the vacuume filter can be for clearing the crude oil.
Small-land using: only 10-20 square maters can meet the need of production.
The oil left in cake is less than 6% .Cake thickness can be adjusted once the machine stop running.
Our soybean oil making machines are easy to operate. You should follow instruction when operating.
With years of experience in the designing and manufacturing of soybean oil making plant, to the highest specifications, with proven performance in diverse industries worldwide, underwrites the guaranteed quality and the assurance of reliability.
KMEC is the leading company in soybean oil making plant. We design complete soybean oil making plant and relating soybean oil making machines. If you prefer to know more info about our soybean oil making plant, please don't hesitate to let us know and we will respond you as soon as we get your email.
Products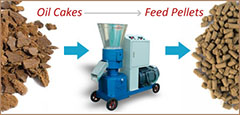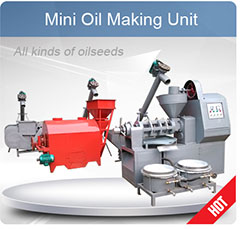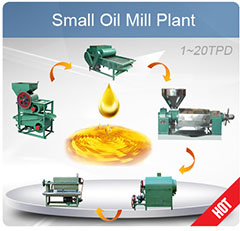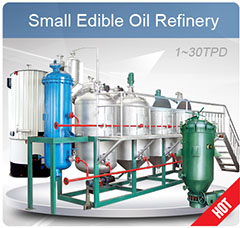 Projects
Recent Posts