Soybean Oil Mills
The production of commercial soybean oil is a little bit complicated. The mechanical production of soybean oil with soybean oil mills is one way to produce soybean oils. To produce soybean oil, the soybeans are cracked, adjusted for moisture content, heated to between 140°F and 190°F, rolled into flakes, and solvent-extracted with hexane. The oil is then refined, blended for different applications, and sometimes hydrogenated. Soybean oils, both liquid and partially hydrogenated, are exported abroad, sold as "vegetable oil," or end up in a wide variety of processed foods. Most of the remaining residue (soybean meal) is used as animal feed.
Soybean Oil Mills
The soybean oil mills includes screw oil press, electrical rings for heating chamber, vacuum filter for cleaning oil. After pressing and filtering, we can get rough oil from materials. The multi-function of automatic soybean oil mills can save labor power and simplify the processing step. Only one machine, you can get better edible oil. With PLC display of automatic soybean oil mills, users can control feeding seeds, flowing oil, ridding off dregs, heating press chamber by puting down personalized operation button. More convenient for most of oil press users.
MODEL

CAPACITY(KG/H)

POWER(KW)

NET WEIGHT(KG)

PACKING(MM)

YZS-100A

160-200

7.5

550

2270*750*1820
1220*590*600
Soybean oil is a vegetable oil extracted from the seeds of the soybean (Glycine max). It is one of the most widely consumed cooking oils. Being one of the drying oils,[citation needed] it is also used as a base for printing inks and oil paints.
KMEC's over 10 years of experience in the soybean oil processing field to the highest specifications, we guaranteed quality and the assurance of reliability. Contact us if you feel interested with our soybean oil mills.
Products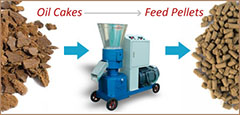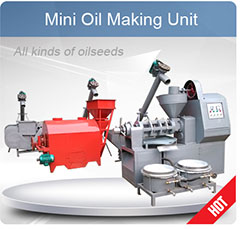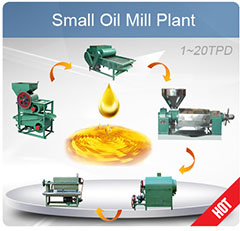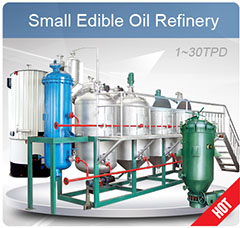 Projects
Recent Posts