cooking oil machinery
Nowadays there are a great number of cooking oil machinery for sale on the market, however, are all these oil machinery certified products and where to buy professional and quality cooking oil machinery?
KMEC is a reliable manufacturer and supplier of various cooking oil machinery ranges from different capacities. We are a CE certified company and you can just trust on us. All of the machinery are produced under our skilled workers with the support of our professional technical team. we also offer great after sale service than you can image.
Cooking Oil Machinery
The cooking oil is the basic requirement of human being. The different types of cooking oils are used in all over the world and different types of oilseeds are grown at everywhere. This machinery is one of the latest mechanical extraction technology and by using this machinery the best quality of cooking oil from any oilseeds such as groundnut (peanut), palm nut, coconut, sheanut, sesame, sunflower seeds, cotton seeds, soybean, canola etc. can be produced by extraction. The final extracted oil from this machinery will be filtered, pure, fresh and with natural taste, color and odor. Hence people like to use this oil very much as the natural oils. The main by product is cake and which is used as a raw material of animal feed or can be used as a raw material of solvent extraction plant.
Our YZS series cooking oil machinery are advanced oil press machines, the structure is simple, the operation is easy and convenient, wide suitability and continuous operation, high productivity and high oil output rate. What's more, this type of oil pressing machinery is suitable for cold pressing or hot pressing any oil seeds and oil plant, such as palm fruit, palm kernel, coconut, peanut, cashew, avocado, tiger nut, rapeseeds, peanut, sesameseeds, etc. It was widely used in the small oil pressing line and rural enterprise.
Specifications of the Cooking Oil Machienry
| | | | | |
| --- | --- | --- | --- | --- |
| MODEL | CAPACITY(kg/h) | POWER(kw) | NET WEIGHT(kg) | PACKING(mm) |
| 6YL-68 | 40 | 5.5 | 130 | 1050*660*760 |
| 6YL-80 | 80-125 | 5.5 | 330 | 1320*440*695 |
| 6YL-95 | 160-200 | 11 | 420 | 1910*610*765 |
| 6YL-100 | 160-200 | 7.5 | 400 | 1860*550*695 |
| 6YL-120 | 200-300 | 11 | 700 | 2060*610*770 |
| 6YL-130 | 375-500 | 18.5 | 700 | 2320*700*780 |
Anytime you are interested in our cooking oil machinery or thinking about set up a complete oil plant for cooking oil, please don't hesitate to contact us. We are always at your service!
Products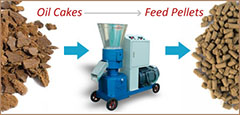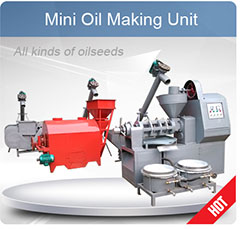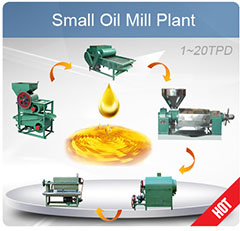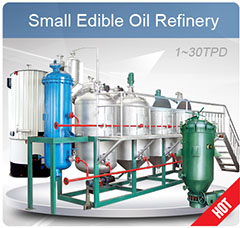 Projects
Recent Posts