palm oil factory
Th number of palm oil factory all over the world are expanding these years. Palm oil and palm kernel oil is an important and versatile vegetable oil which is used as a raw material for both food and non-food industries. Vegetable oil production around the world totals over 144 million tonnes per year, of which over 47 million tonnes is palm oil. Along with soy oil, palm oil makes up 60% of world production.
Palm Oil Factory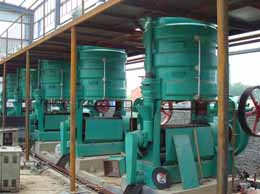 There are several palm kernel oil extraction methods in traditional palm oil factory and they are as follows.
In direct screw pressing, kernels must undergo seed preparation steps of size reduction, flaking and steam conditioning prior to mechanical extraction. Mechanical wear and tear, maintenance expenses and electricity are the major costs.
The direct solvent extraction process in the palm oil factory is used in larger plants. Production cost depends mainly on solvent loss and energy used in solvent recovery and pelletizing. However, oil recovery is more complete than in screw pressing.
A third processing method uses pre-pressing followed by solvent extraction. The choice of process or machinery depends on capital investment, production cost, oil recovery and its value. Whether the higher investment and production cost incurred in solvent extraction is offset by the higher oil extraction rate needs to be determined.
Strict quality control right from fruit processing to kernel extraction in the palm oil factory is necessary to ensure production of good quality oil and by-products. Malaysian palm kernel oil has proven to be of consistent quality, with narrow ranges in chemical characteristics. The palm kernel cake and pellets are important ingredients for animal feed.
With years' experience in palm oil processing, we are your forever trustable manufacturer and supplier of palm oil factory. Contact us to get more info!
Products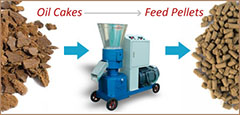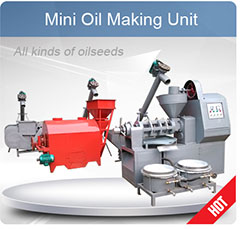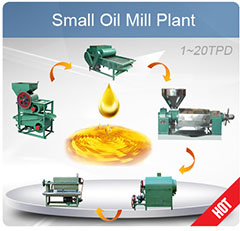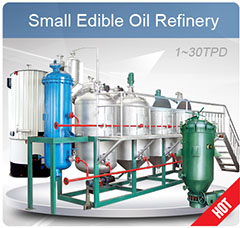 Projects
Recent Posts