small peanut oil pressing unit
Small Peanut Oil Pressing Unit
The small peanut oil pressing unit only need small investment, fewer land space, but with the complete function of the production which is much easier operating, installing and commissioning. The small peanut oil pressing unit needs fewer labor than the single machines, with our considerable design, it only needs 2~3 persons to running the whole line, the semi-continuous also can avoid the unstable material feeding caused by manual. The lower invest but with higher output, under the higher labor cost situation, the semi-continuous make the worker safety more under the higher temperature working situation.
Peanut Oil Pressing
Before pressing oil from oil seed, seed cleaning is necessary to get rid oil broken peanut shells and straw and other impurities. Press the peanuts in oil press machine, generally about 90% to reach out the oil, the demolition of pressing and unloading cake, and scrape off with a machete cake edge (should not be crushed, together with the cake, it is best mixed into the preform to go, and then squeeze the head). Twice the gross proceeds of the oil squeeze combined filtration, filter can be eaten after the peanut oil. Residue can be mixed with preform repeated squeezing.
Contact us anytime you are interested in our small peanut oil pressing unit, we are always at your service!
Products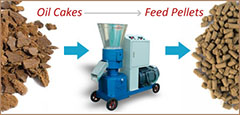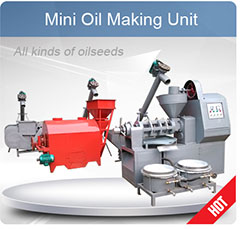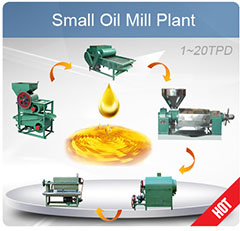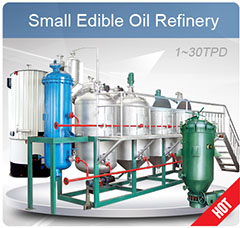 Projects
Recent Posts