small scale cotton seed oil processing plant
Small Scale Cotton Seed Oil Processing Plant
We offer cotton seed oil processing plant for either small scale or big scale according to differnet needs of our customer. The small scale cotton seed oil processing plant involves several processes like entry into the shaker room, where the cotton seeds are cleaned, the cleaned cotton is send through the grin sand where linter's are removed from the cotton seed. The next step is passing them through hullers, where the tough seed coats are removed. The seeds obtained from this section is crushed in oil press machine for partial recovery of oil. The residual oil contained in the expeller cake is recovered through solvent extraction process. The oil so obtained are washed and refined in order to obtain edible cottonseed oil. All these processes are seamlessly integrated for smooth operations.
Small Scale Cotton Seed Oil Processing Plant - Pressing

Small Scale Cotton Seed Oil Processing Plant - Refining
Knowledge about Cotton Seed & Cotton Seed Oil
Cottonseed oil is a cooking oil extracted from the seeds of cotton plant of various species, mainly Gossypium hirsutum and Gossypium herbaceum. Cotton grown for oil extraction is one of the big four genetically modified crops grown around the world, next to soy, corn, and rapeseed (canola). The cottonseed has a similar structure to other oilseeds such as sunflower seed, having an oil bearing kernel surrounded by a hard outer hull; in processing, the oil is extracted from the kernel.
We are available 24/7 therefore you can reach us whenever you are interested in small scale cotton seed oil processing plant. Call us today and you'll never feel sorry for doing so!
Products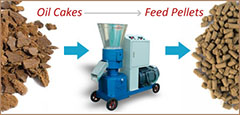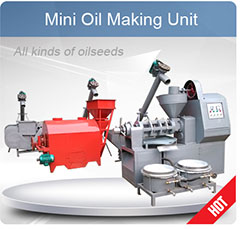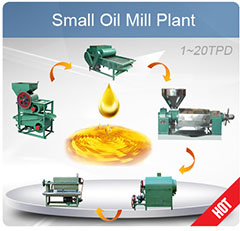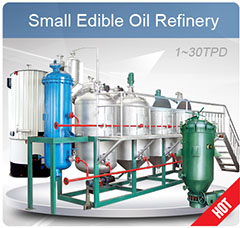 Projects
Recent Posts