small scale seed extraction plant
Small Scale Seed Extraction Plant
We are trusted manufacturer and supplier of oil mill plants for dfifferent oil seeds. We also offer small scale seed extraction plant and other small production plants. There are some necessar eqipment you will need in a small scale seed extraction plant, for example seed cleaning equipment, oil press machine, filter press etc.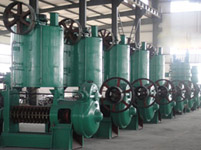 In small scale seed extraction plant, seed extraction can be fulfilled by either pressing (for seeds and nuts) or cooking, boiling (for fruit), by solvent extraction, or by a combination of the two. The oil is skimmed after boiling and filtered after pressing. Hexane is typically used for this purpose. The recovered solvent/oil mixture is called miscella and the extracted flakes or cakes. Usually when using the method of solvent extraction, four operations are necessary.
- Physical removal of oil from the feedstock (seed, husk, etc.) in the extractor
- Desolventising-toasting of the de-oiled meal, often combined with heating, cooling,drying and heating, cooling of the meal
- Distillation, to remove the solvent of the extracted oil
- Recovery of the solvent for re-use in the reactor.
Whenever you want set up a small scale seed extraction plant or other oil production plants, please feel free to contact us, we are always ready to serve you.
Products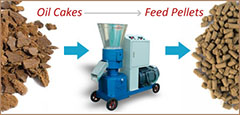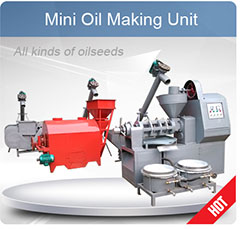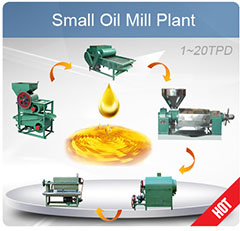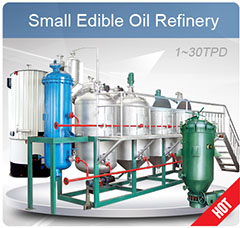 Projects
Recent Posts