Integrated Palm Oil Mills
The integrated palm oil mills invented by our company have human design, automatically open and stop. Easy to operate, safe working, even the unprofessionals can learn how to use it very easily. From feeding material to pressing clean oil, it is fast and efficient.
Our integrated palm oil mills are extreamely suitable for the extraction of vegetable oils from such Oil-bearing materials as rape seed, peanuts, sesame seed, cotton seed, Soya beans, coconuts, tea seed, sunflower seed, etc. (the pressing worms can be replaced as required by the user for the purpose of the extraction of oils from some other oil-bearing materials.
Integrated Palm Oil Mills
This series integrated palm oil mills mostly composed by four parts: feeder, press chamber, electrial control and vacuum filter drum. The heating system is inside press cage. The filtering drum is vacuum with sight glass. The oil sight glass can help user to control the speed of oil clearing process.
Though the capacity of YZS series integrated palm oil mills are not very big, it can realize multiable functions in processing vegetable oil. From puting raw material into the feeder of oil press, the material will be transported automatically into press chamber. In press chamber, different oil materials can progress 1, 2, 3 or 4 stage pressing. From the smallest oil press YZS-68 with 1 stage pressing to YZS-130 with 4 stage pressing, we can do suitable choose for your needs.
Different models of integrated palm oil mills have different kinds of press worms in size and length. The stage means the most narrow point in press chamber of oil press. When mateirals passed this point, the squeezing oil can be extracted out at maximal limitation.
Main Techical Data
MODEL

CAPACITY(KG/H)

POWER(KW)

NET WEIGHT(KG)

PACKING(MM)

YZS-80A

80-125

5.5

450

1860*670*1680
1060*590*600

YZS-100A

160-200

7.5

550

2270*750*1820
1220*590*600

YZS-120A

250

11

1000

2350*810*1870
1350*700*570

YZS-130A

330-420

15

1500

2500*800*1850
1500*700*570
We have an unrivalled expertise in project management for all kinds of plant systems, from small to large, from single equipment to complete turnkey solutions. If you are interested in our integrated palm oil mills or other oil processing machinery, write to us in the following form, we are always ready to serve you!
Products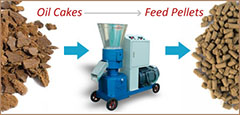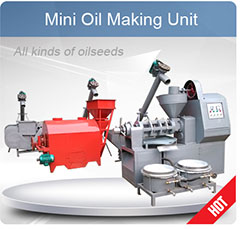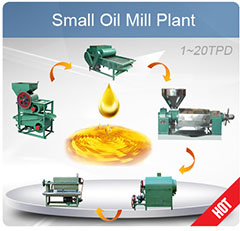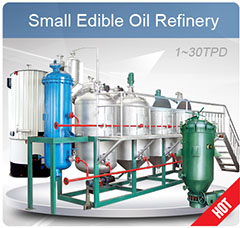 Projects
Recent Posts