Sunflower Oil Mills
Sunflower oil is one of the healthiest and popular oils in the world. It is often considered premium oil due to its light color, mild flavor, low level of saturated fat and ability to withstand high cooking temperatures. For that reason, more and more pepole are becoming interested in processing sunflower oils to make money. Sunflower oil mill, however, is one of the most important oil processing equipment in the entire sunflower oil processing plant.
Sunflower Oil Mill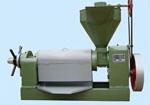 YZS-130 sunflower oil mill is an advanced small oil mill, characterized by its simple design, easy operation, wide suitability and continuous operation, and high productivity and high oil output ratio. Moreover, this sunflower oil mill can be used for various raw materials, such as ground nuts, soybeans, rape seeds, cotton seeds, sesame seeds, sunflower seeds, coconuts, tea seeds, jatropha etc.
Sunflower Oil Mill Specification
Raw Material

Capacity(kg/hr)

Output Rate(%)

Cake Residual(%)

Rape seed

333-415

30-38

7.5-8

Groundnut

350-450

35-45

7

Soybean

290-330

10-16

6.5-7

Cotton seeds
(cold pressing)

220-290

10-14

5.5-6.5
Sunflower Oil Knowledge
Sunflower oil has been researched as a potential diesel substitute, with sunflower oil having the energy equivalent to 93% of # 2 U.S. diesel fuel. In the future, sunflower oil could also become a renewable bio-source for hydrogen. To date, however, the extraction process "costs" more energy than the hydrogen liberated would provide. Sunflower oil is also processed and used as lubricants in machinery, including automobiles.
Products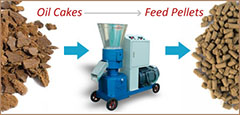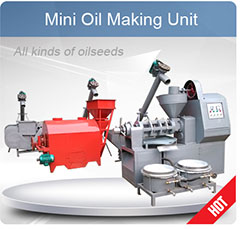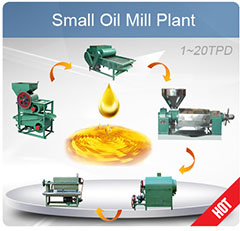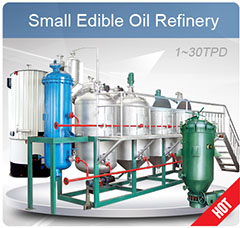 Projects
Recent Posts