The Technology of Soyabean Oil Production
TheTechnology of Soyabean Oil Production
The technology of soybean oil production is complicated. In order to separate soybean oils out from soybean seed, there are several ways for you to choose. The mechanical production of soybean oil with soybean oil presses is not much used because it's expensive and gives lower yields. Normally, soybean oil is produced by extraction with solvents.
The extraction of soybean oil from soybean flakes requires a large amount of hexane solvent and leads in significant losses and energy consumption during the distillative removal of the solvent. Hexanes and related hydrocarbon extractants are also becoming an environmental and health concern. A new method for extraction of the oil is sought, that would require neither hexane nor distillative removal of solvent. This article presents a preliminary assessment of several new methods for soy oil extraction and subsequent solvent removal from the oil. The most promising are extraction by an amidine switchable solvent that can then be removed from the soy oil by carbonated water and extraction by a moderately hydrophilic solvent that can then be removed from the oil by water.
Our objective is to offer the most efficient and cleanest soybean oil production solutions for our customers. We Offer complete soybean oil production plants as well as large selection of soybean oil mills, We also provide state of the art the technology of soybean oil production. Write to us if you are interested in our products. We are always ready to help you!
Products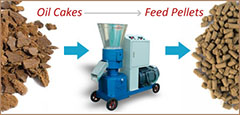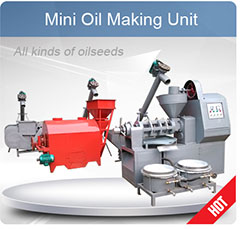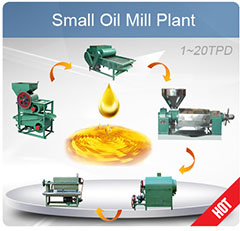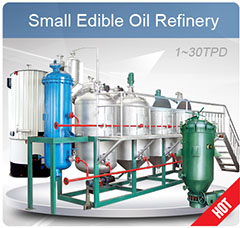 Projects
Recent Posts