oil production plant
KMEC is one of the leading companies in the field of oil production plant. We design complete set of oil production plant, we offer quality oil processing equipment.We are a Verified ISO9001:2000 manufacturer.
Oil Production Plant
Our oil production plant and all of our oil processing equipment are designed according to the principle of making larger capacity and lower temperature products. reducing the consumption of energy and producing better oil.
The pretreatment of oilseeds differs from each other as the features of the material. the press technics is designed to the demand of the residual oil in cake and oil quality. We also can design the refining system according to different usage of the oil.
Oil Production Plant Workshop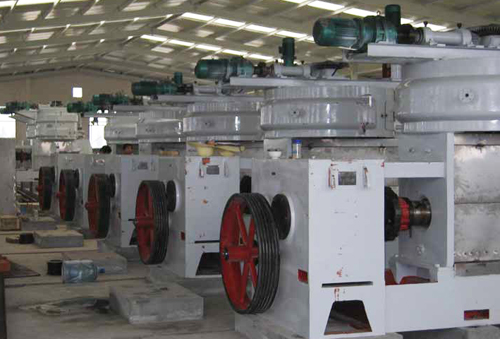 Main Process for Oil Production Plant
Oilseeds are properly cleaned into seed cleaner, before they enter into the de-stoner. The beans are cleaned for removing unwanted impurities ; dust.
Cleaned seeds then enter the De-stoner, where the stones are separated by a vibrating action.
After de-stoning is completed, the seeds enter the Seed Cracker where these are broken into two or three pieces.
The cracked seeds are then conditioned in the Conditioner (Cooker) by using steam.
The conditioned seeds are then flaked in the Flaker machine.
Finally, the flaked material is forwarded to further processing like solvent extraction and oil refining.
If you prefer to know more info about our oil production plant or related equipment, please don't hesitate to let us know and we will respond to you question as soon as we get your email.
Products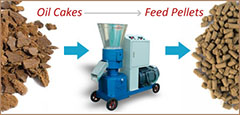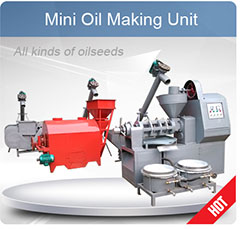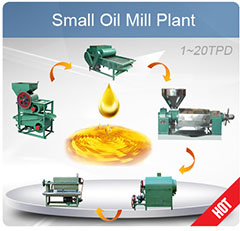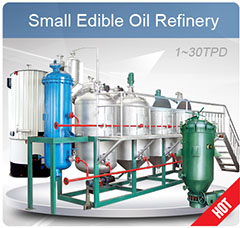 Projects
Recent Posts