oilseed processing equipment
We are one of world's leading companies in oilseed processing field. So far we have already exported numerous oilseed processing equipment across the globe. People who bought our machinery are very satisfied with our oil processing equipment.
Oilseed Processing Equipment
This type of oilseed processing equipment is quite suitable for processing various oilseeds like rapeseed, cottonseed, jatropha,soybean, groundnuts, sesame, camellia, sunflower, tung tree seed, olive, coconut, palm fruit(nut) and etc., the grainy seeds of the oil plants, also can used for the rice bran, the germs of corn, etc. powdery raw material and the small batch of wild oil plants as safflower, etc.
This integrated oilseed processing equipment is the best choice to the small and medium-sized sized oil extruding workshops or individual households, and the ideal machine to get better future.
Features of Our Oilseed Processing Equipment
Easy Operation, safe and convenient: The automatic oil press characterizes by mechatronical design, smooth shell, easy to operate, enable to attach the computer assistance for the automatic production control.
Oil cake with High price & Hot sales: The oil cake from the oil press enjoys a hot sale with demand exceeds supply, has much higher price than others, the favorite choice of the feed mills.
No filter, Pure Oil: The extra vacuum or plate oil-filter is unnecessary, cutting the costs for the equipments. The output oil is edible with frothingless cooling.
We guarantee the best service and the most competitive prices in this filed. If you prefer to know more info, please don't hesitate writing to us for further info about our oilseed processing equipment!
Products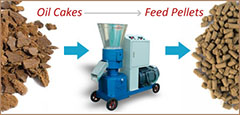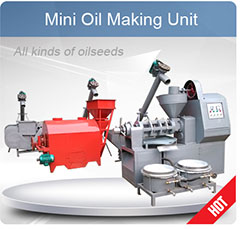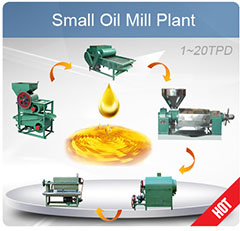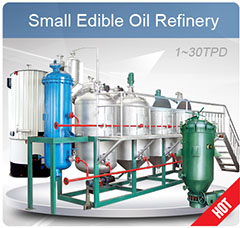 Projects
Recent Posts