soya bean oil making machine
We have enough experience and advanced machinery for making different vegetable oil, which lead the technicity in this field. So far the soya bean oil making machine we produced has already sold to a lot of countries such as USA, India, Malaysia, Canada, Australis etc.
Soya Bean Oil Making Machine
The YZS-160 soya bean oil making machine is an advanced oil processing machinery which is features by its simple design, easy operation, wide suitability and continuous operation, high productivity and oil output rate. Apart from this, this model soya bean oil making machine can be used for various oil seeds and depending on oil content of the particular crop you are pressing, the machine will extract 90-95% of it. For canola and sunflowers, you will get about 300kgs per ton. Soybeans yield are about half and the remaining cake is worth more for animal feed.
Specifications of the Soya Bean Oil Making Machine
Model

Capacity(T/H)

Power(KW)

Net Weight(KG)

Dimension(MM)

YZS-160

14-17

22kW/3-phase/1440rpm

1000

2020 x 700 x 780
Useful Information About Soya Bean
Soya bean meal is the material remaining after solvent extraction of oil from soybean flakes, with a 50% soy protein content. The meal is 'toasted' (a misnomer because the heat treatment is with moist steam) and ground in a hammer mill. Soya bean meal is an essential element of the American production method of growing farm animals such as poultry and swine on an industrial scale that began in the 1930s; and more recently the aquaculture of catfish. Ninety-eight percent of the U.S.A soybean crop is used for livestock feed. Soybean meal is also used in lower end dog foods.
Soya bean seed contains about 19 % Oil. To Extract soybean oil from seed , the soya beans are cracked, adjusted for moisture content, rolled into flakes and solvent-extracted with commercial hexane. The oil is then refined, blended for different applications, and sometimes hydrogenated. Soya bean oils, both liquid and partially hydrogenated, are exported abroad, sold as "vegetable oil," or end up in a wide variety of processed foods. The remaining soybean husks are used mainly as animal feed.
We also have other models oil press machines to process various oil seeds. Welcome to contact us to get more info about our soya bean oil making machine!
Products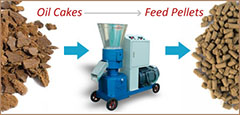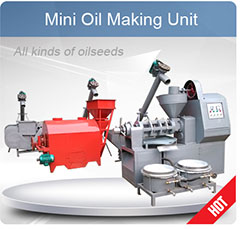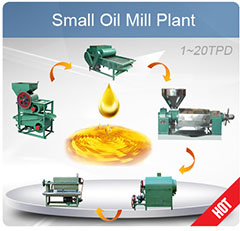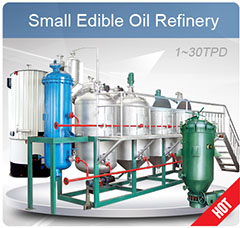 Projects
Recent Posts